Wristbands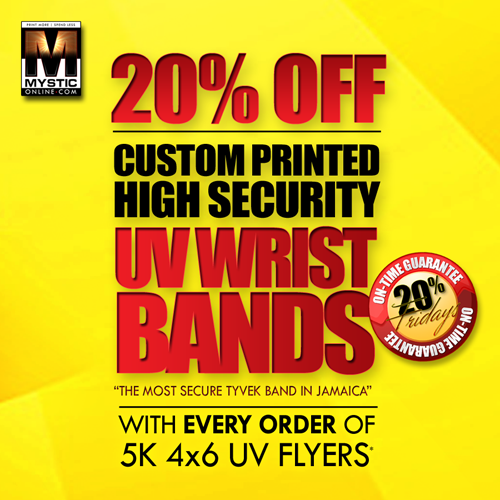 We Shop The Competition for Printers Jamaica Wristbands So That You Don't Have TO…..
We know that you have more important things to do with your time and as our client, saving you money on wristbands in Jamaica makes us feel great.  So we regularly monitor our competition just to make sure we stay ahead of the game.  And we didn't just stop there, we listen to our customers and we know you want……
Guaranteed Fast Turnaround…..Or it's FREE!
So you got it!  Every item we print including party wristbands comes with a guaranteed turnaround or it's FREE….at Mysticonline we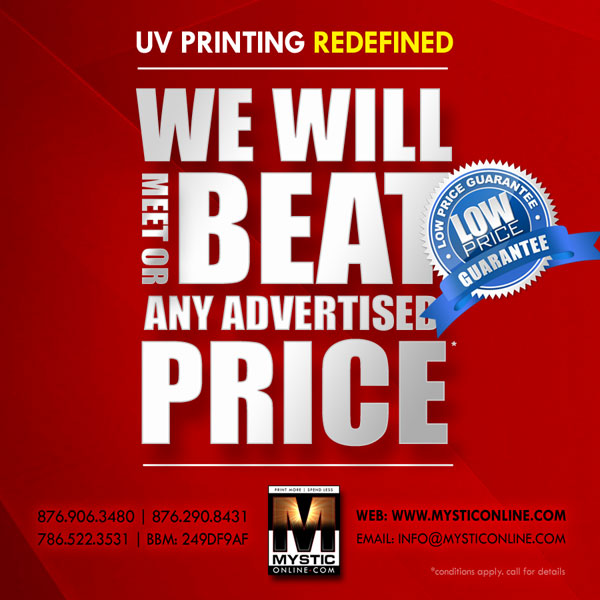 hate being let down as much as you do.  That's why we'll do everything we can to keep our turnaround guarantee….. we believe it's shouldn't be your problem if our press breaks down or an employee didn't show up for work today and I'm sure you have heard many more excuses….Simply put….if we are late with your order, it's FREE!  It's the least we could do….
We strive to be the obvious choice when it comes to wristbands Jamaica and all your printing needs, give us a call today and let us know how we can get the ball rolling on your next event!
Mysticonline
30-32 Red Hills Road
Suite 1A
Kingston 10, Jamaica
876-906-3480
Montego Bay Jamaica, Negril Jamaica, Mandeville Jamaica, Portland Jamaica, Ocho Rios Jamaica